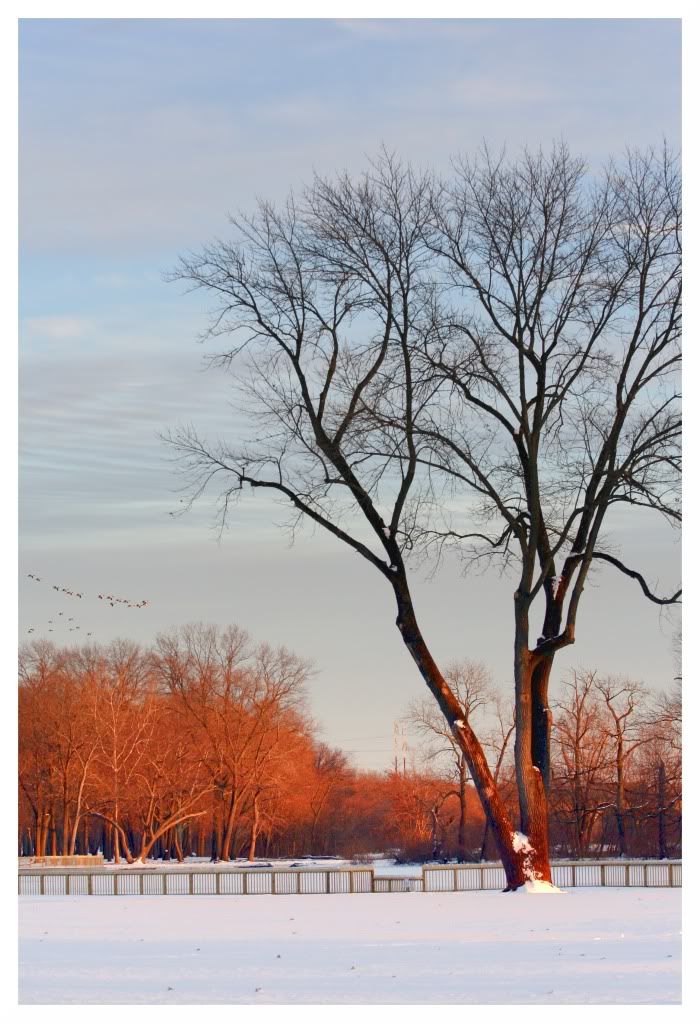 Really, this one's f5, but the saying's not so much about the right aperture..
The only important thing was being there - at five pm on a Saturday after a snowed-out Friday, at the right time to catch golden rays of the setting sun. Which last all of two minutes or so. And a flock of geese flew by just once, just at the right moment.
Its the two seconds that make the staying out in twenty minutes of eyeball-freezing temperatures so worthwhile.
Watching 'All Creatures Great and Small' these days. Another of my long-time favorite novels , adapted oh-so beautifully for the silver screen. The Scottish dales filmed in the series are incredibly rugged and soothing at the same time, scenery you can spend ages walking in ..
I need some click-your-fingers-and-be-there kind of magic equipment.