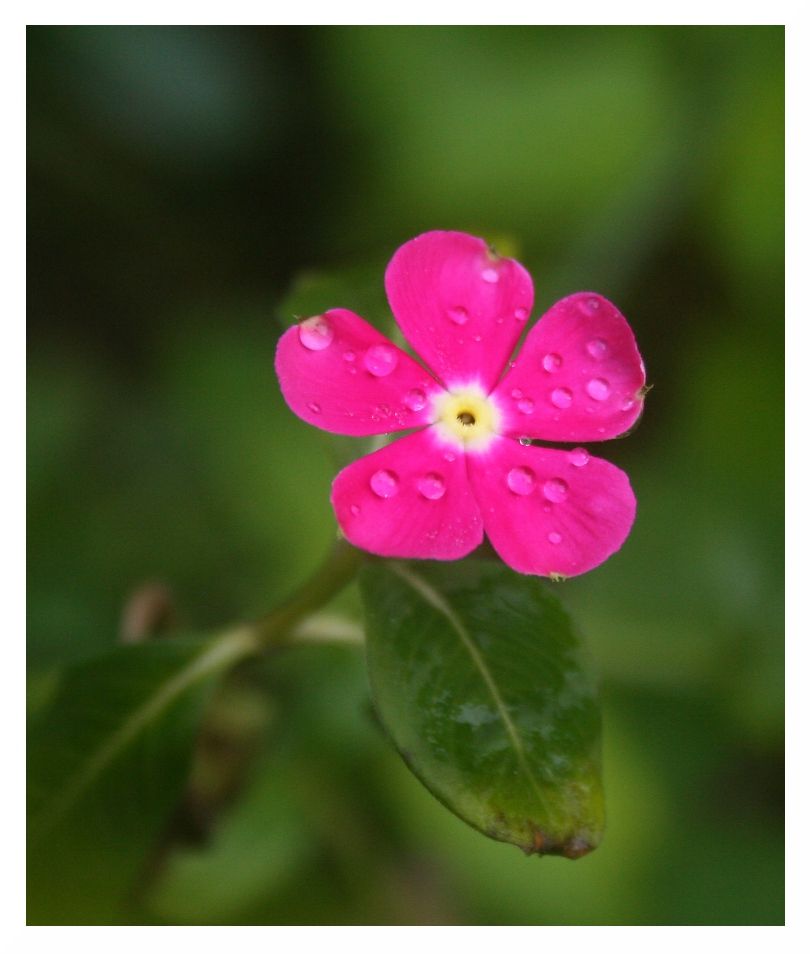 Yes, what you see there is dew.
Not rain.
It feels like a year since we have seen a good sunny day around here.. Days upon days of blinding curtain rain and steady-as-Dravid rain and looking as if it is certainly going to rain and a faint misty rain and - you get the drift. You name the type of rain and we have had it, and have had it again for a second, third and fourth helping. In a country which is reeling under drought, I bet there are a lot of exasperated people out there saying "Its not fair! Why, of all places, only in that little industrial town in the middle of nowhere ?"
I certainly echo the same sentiment.
So it feels really nice when little Johnny can go out and play, even if its for only one little morning.